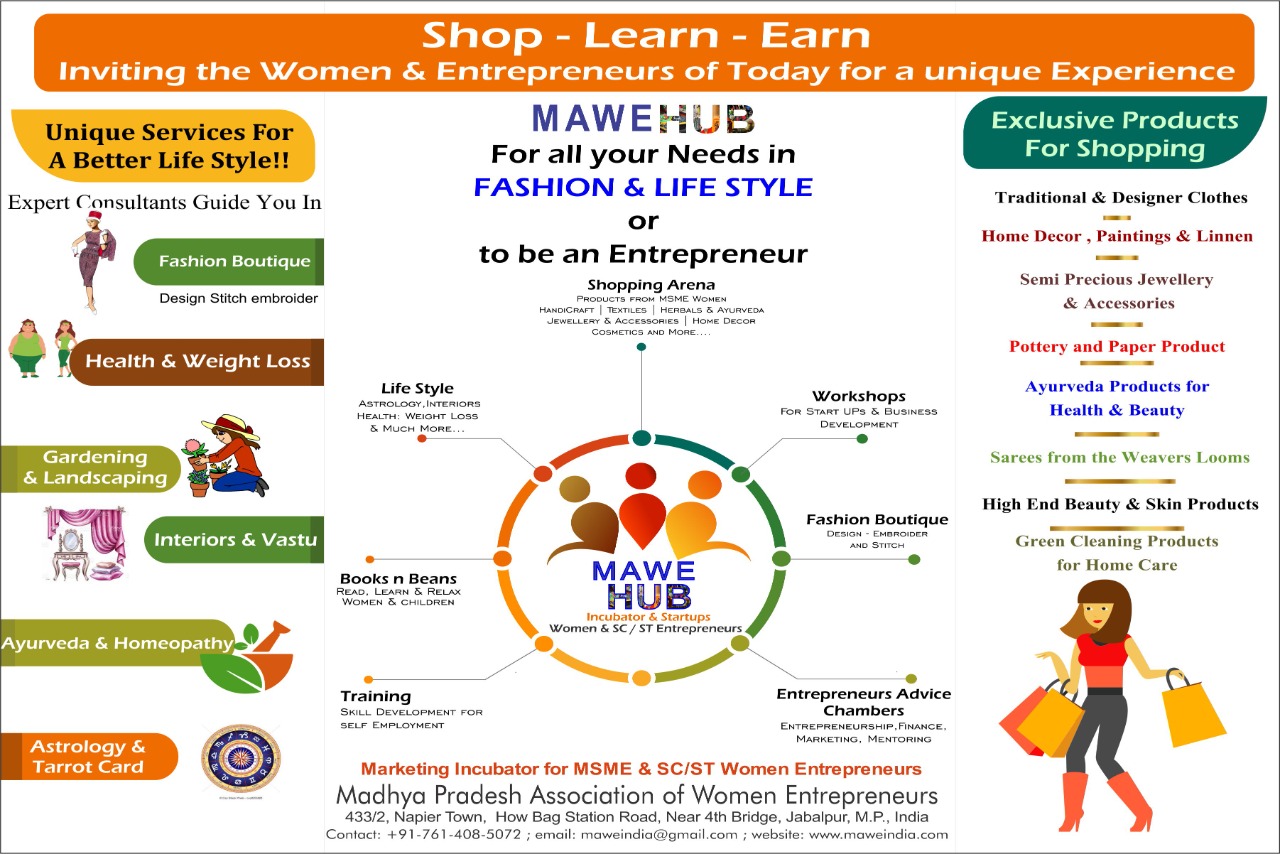 A UNIQUE VENTURE FOR
MAWE members work on SOHO (small office/home office) concepts without any marketing outlet, also rural and widow women who are encouraged by MAWE to manufacture cottage industry products have no access to market.MAWE HUB is an initiative aimed to provide a common marketing platform to the above women and test market their products. At MAWE HUB, each woman vendor has to spend only 4 hours per week to supervise & sell.
All Sales, Billing & Stocks to be maintained by common staff. However, in rotation at all times,MAWE HUB is under supervision of 2 women vendors.