About MAWE
MAWE (Madhya Pradesh Association of Woman Entrepreneurs) is a registered not-for-profit NGO based in Jabalpur, Madhya Pradesh which took up the challenge of conceptualising an organisation of women entrepreneurs, in the year 2000. MAWE aims at the sustainable growth of women through entrepreneurs & financial Independence, at a national & international level. We believe that women entrepreneurs in the MSME sector can achieve sustainable and exponential growth through export. Learn More..

Access to Markets

Knowledge Support

Capacity Building

Networking-Opportunities
Sustainable Growth Of Women Entrepreneurs & Export Promotion
What's the secret to being a successful entrepreneur and how can we get more women on board? SWEEP brings to you the future of entrepreneurship and exports and the role of women within them.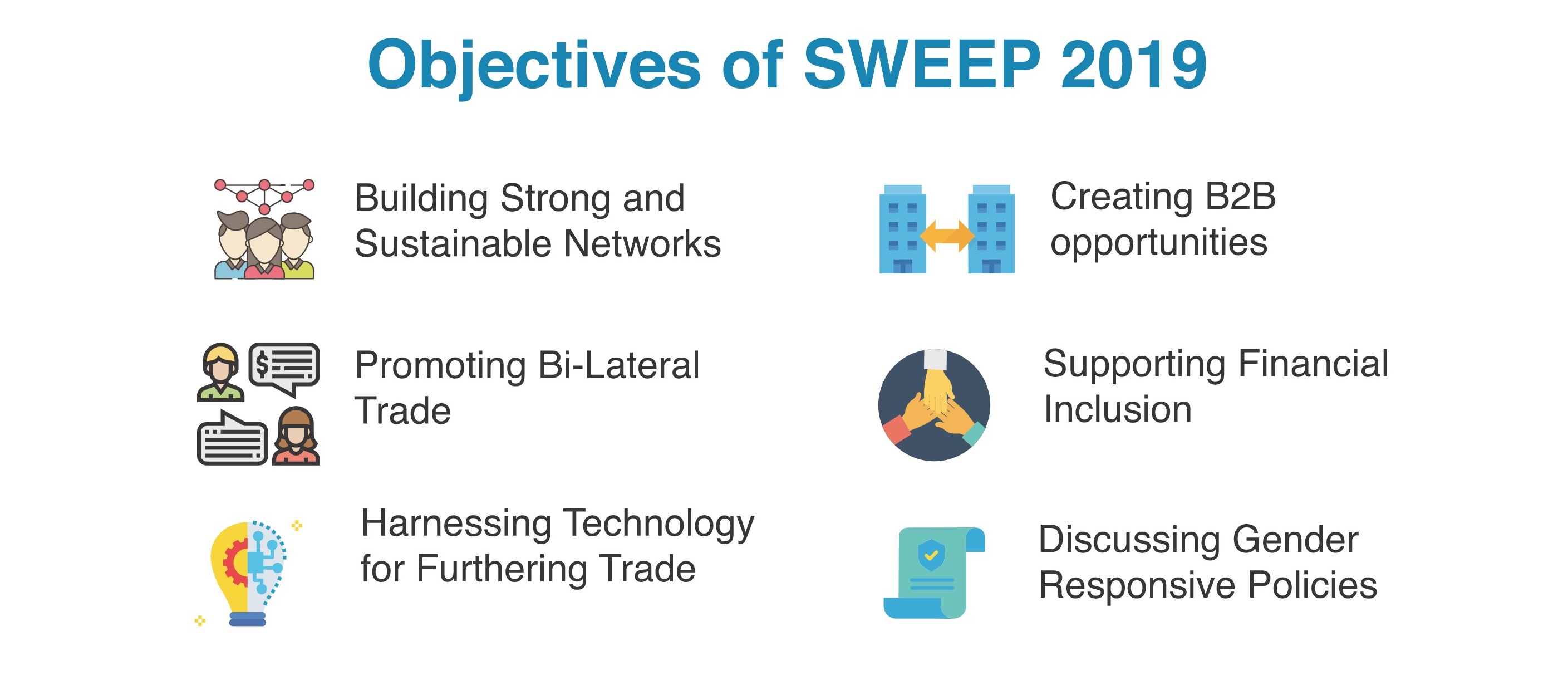 ---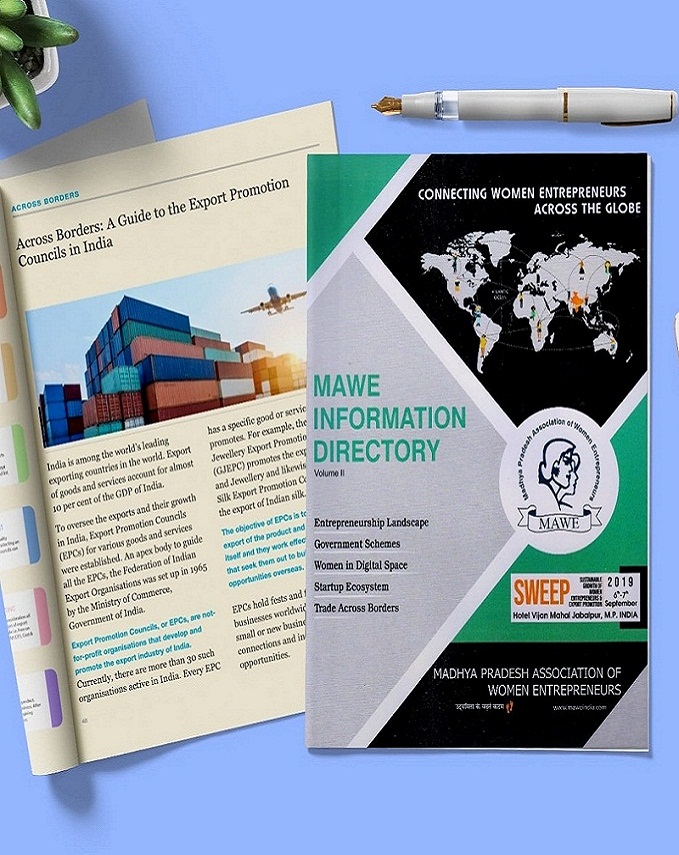 MAWE Information Directory VOL 3(MID 3)
---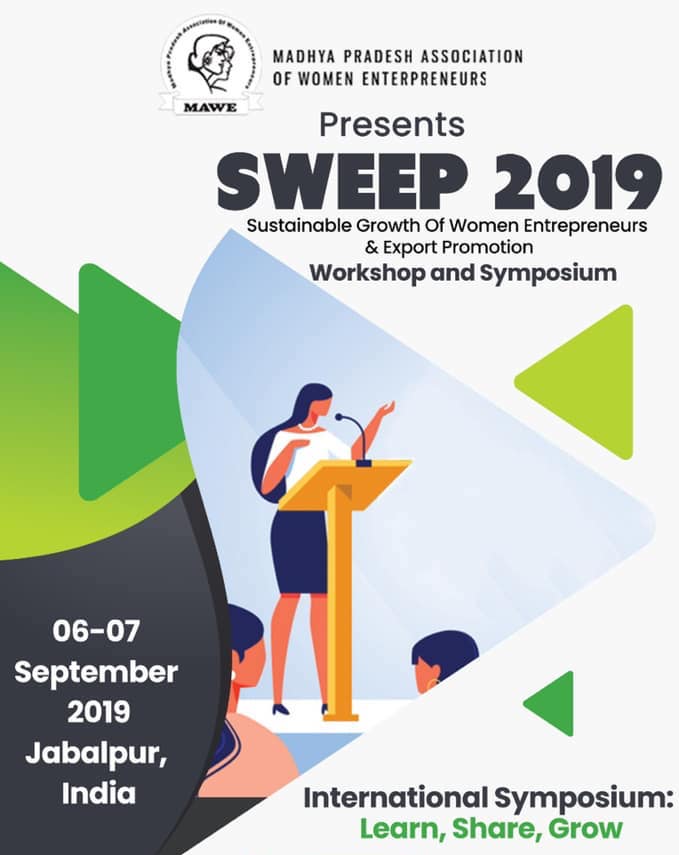 International Symposium
---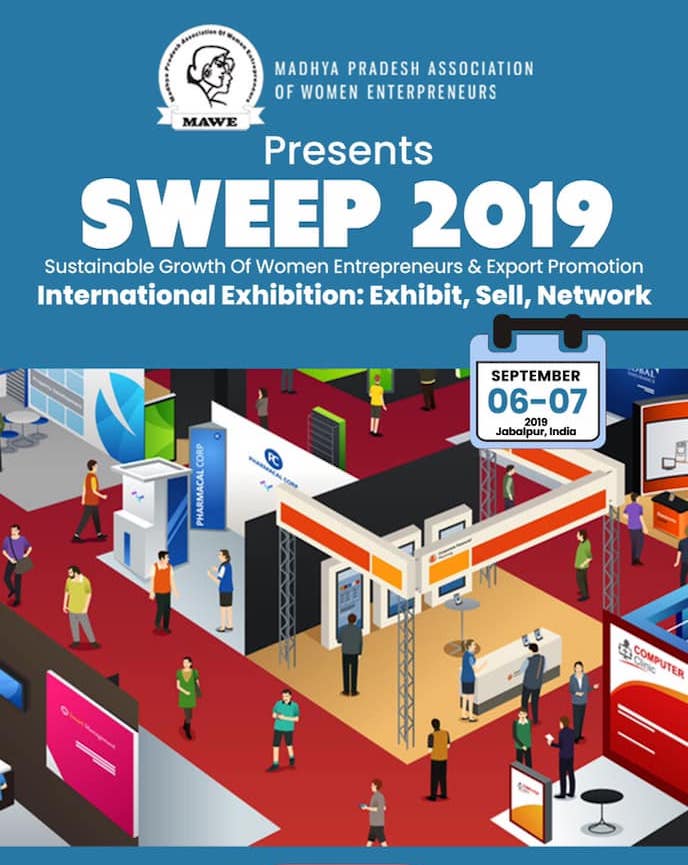 International Exhibition
---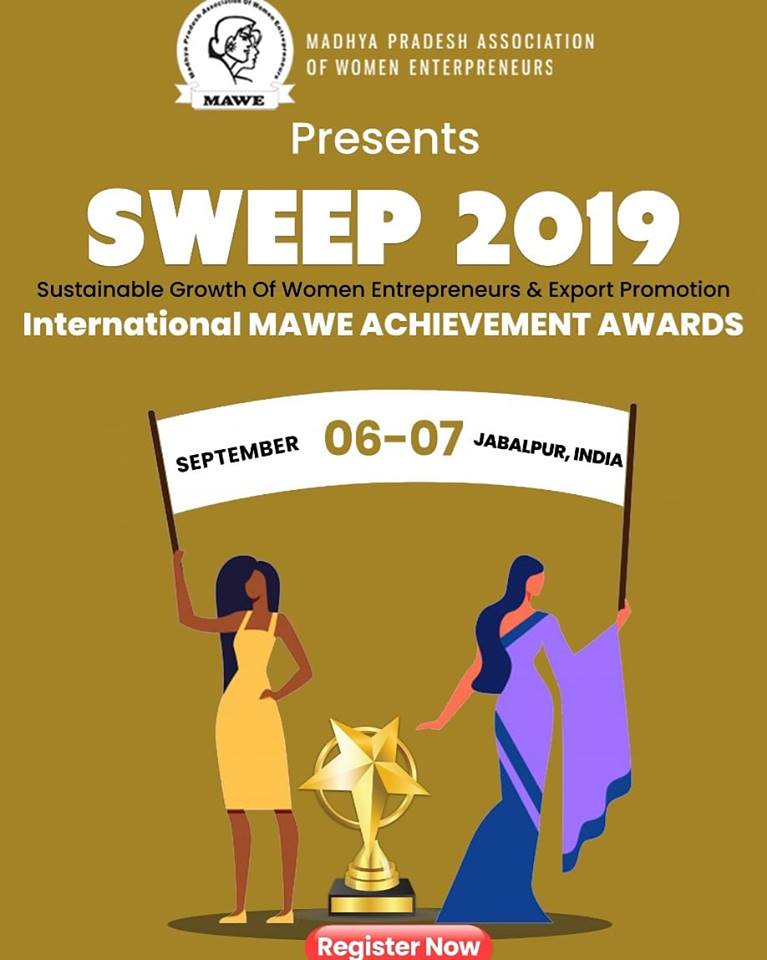 MAWE Achievement Awards
---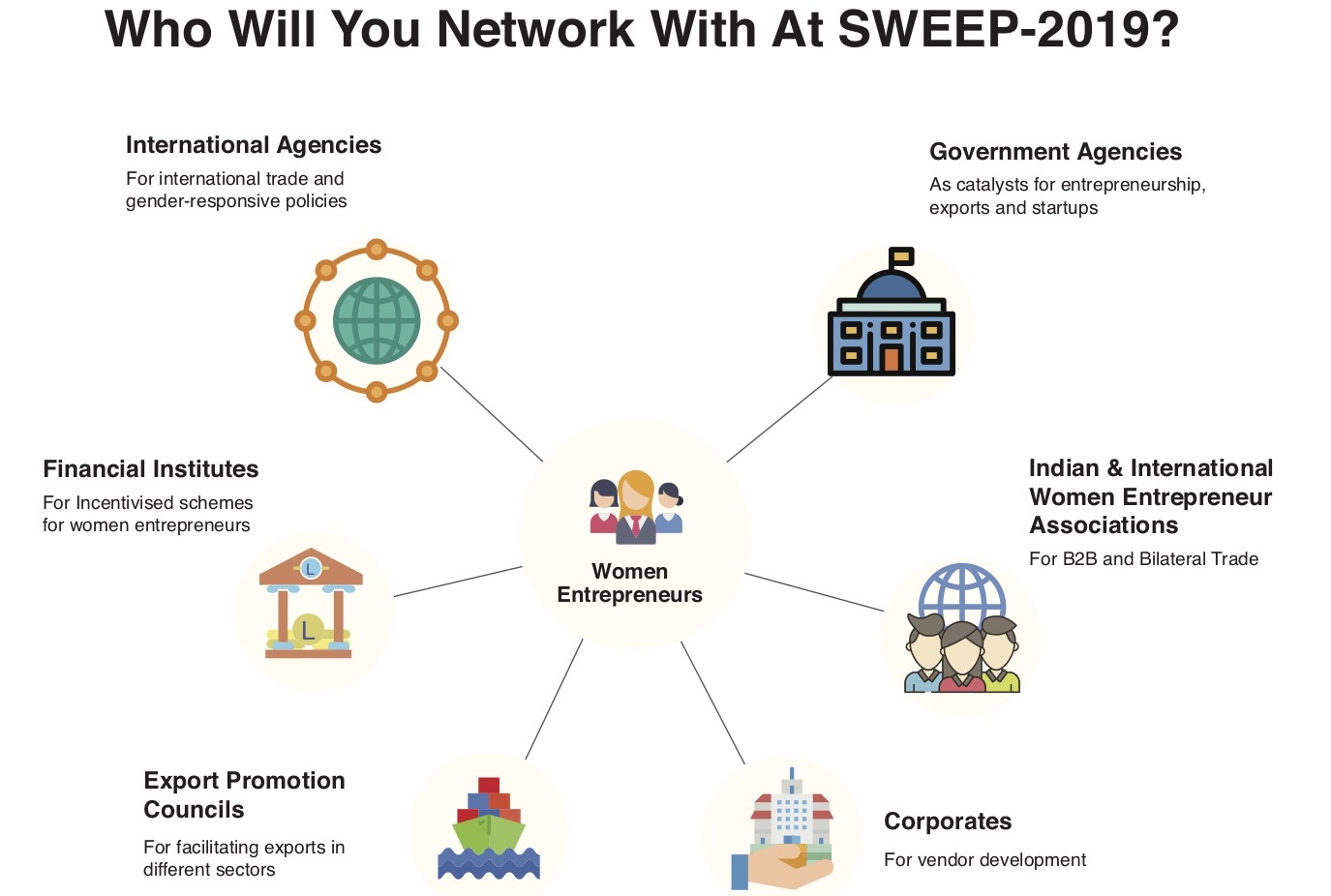 ---
Prominent Speakers at Earlier Editions of SWEEP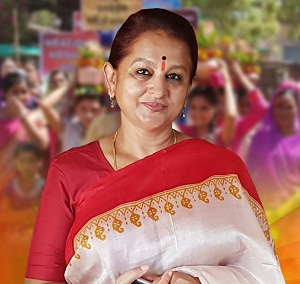 Archana Chitnis
Minister of Women and Child Development
MP, India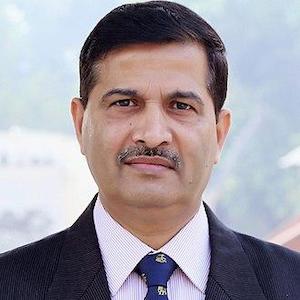 Ashwani Lohani
CMD, Air India Limited
New Delhi, India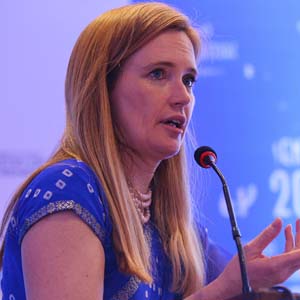 Meg Jones
Senior Expert in Trade and SDGs
Geneva, Switzerland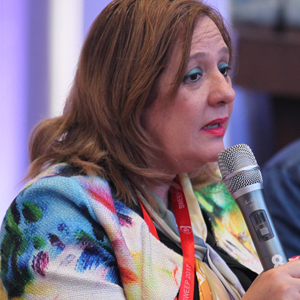 Amany Asfour
President, Business & Professional Women International
Cairo, Egypt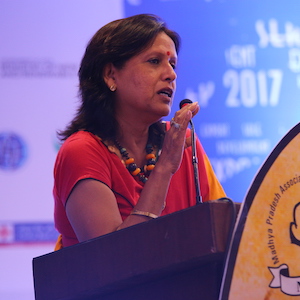 Archana Bhatnagar
President, Madhya Pradesh Association of Women Entrepreneurs
Jabalpur, India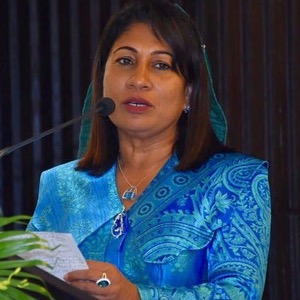 Mariyam Shakeela
Chairperson, Addu Women's Association
Maldives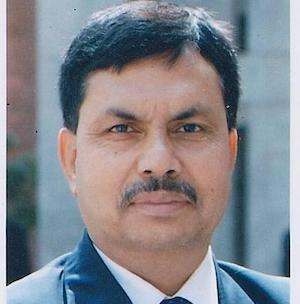 Kamal Singh
Executive Director of UN Global Compact Network
India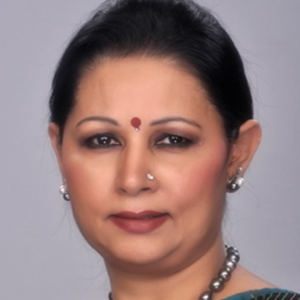 Nasreen Fatema Awal
Founder President, Women Entrepreneurs Association of Bangladesh
Bangladesh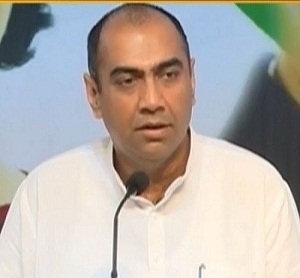 Priyavrat Singh
Minister of Energy
Govt of MP, India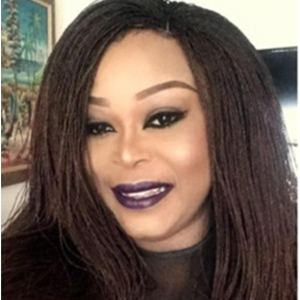 Ngozi Oyewole
MD/CEO, Noxie Limited
Nigeria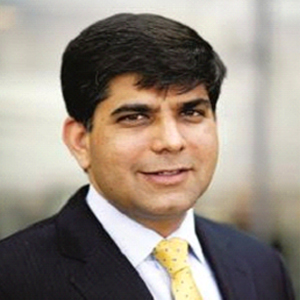 Parul Soni
Global Managing Partner, Thinkthrough Consulting
New Delhi, India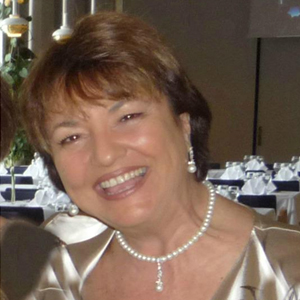 Susan Jones
1st Vice President, BPW International
Sydney, Australia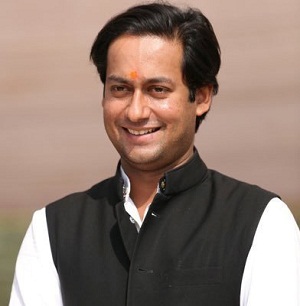 Jaivardhan Singh
Minister of Urban Development & Housing
Govt of MP, India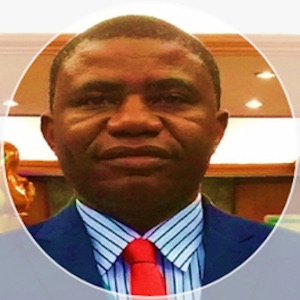 Chrispin Petro Kapinga
Social Affairs Officer at UN-ESCAP South and South-West Asia Office
New Delhi, India
Gulshan Bamra (IAS)
Divisional Commissioner
Jabalpur, India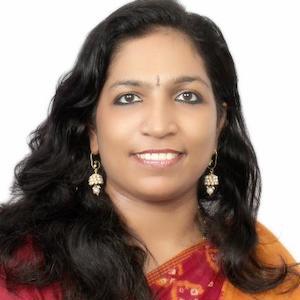 Krithika Ram
Program Director for WEConnect International
India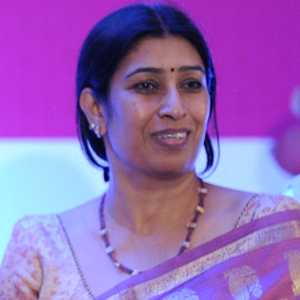 Uma Reddy
Managing Director of Hitech Magnetics & Electronics
Bengaluru, India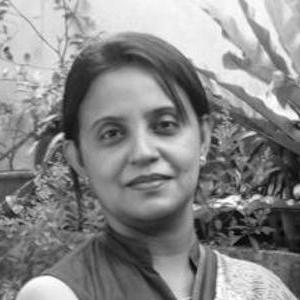 Ayanthi Gurusinghe
Managing Director of CORD360
Sri Lanka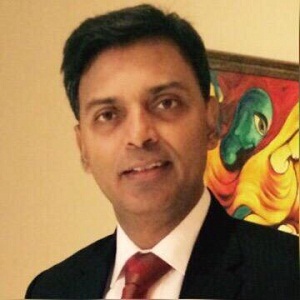 Manu Shrivastava (IAS)
Principal Secretary, Govt of M P, New & Renewable Energy
India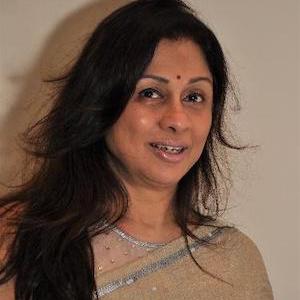 Sunita Ramnathkar
Former Joint Managing Director of Fem Care
India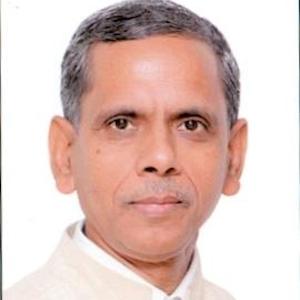 Ram Mohan Mishra (IAS)
Additionam Secretary & Development Commissioner For MSME
India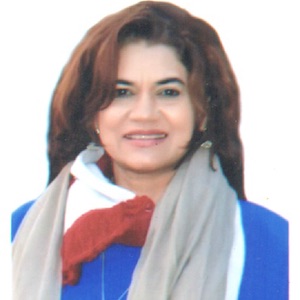 Khurshida Ahmed
Chairperson of Frozen Seafood Marketing & Exports
Bangladesh
---
Testimonials from SWEEP 2017
" SWEEP Conference 2017 was a great opportunity for me to expand my network with other business women rather than just Afghanistan. It was an excellent combination of powerful businesswomen from neighbouring countries who taught us a lot by sharing their success and the challenges they face in their countries and how they overcome those challenges."
" It was my great pleasure to attend SWEEP-2017, which was a good chance for networking among women entrepreneurs and women entrepreneur exporters. Also, SWEEP-2017 created opportunities for partnerships through the exhibition which was held at the conference. "
" SWEEP-2017 provided a wide platform for the exchange of culture, ideas, innovation and business. There is no better inspiration and empowerment that women can receive than from other women. I congratulate MAWE on the solid foundation laid and look forward to supporting the second edition wholeheartedly."
" Given the success of the inaugural SWEEP in 2017, I am sure I am one of many international guests who would be delighted to return to India in September, to build on the solid foundation you have laid, in fostering women's empowerment through business and trade. "
" It was a pleasure to attend Sweep 2017, thrilled to meet the Women entrepreneurs from South Asia and Africa. SWEEP had created an opportunity for many to come and experience the gala. People appreciated the effort of bringing all the stakeholders together. I wish Sweep 2019 a great success. "
---
Hotel Vijan Mahal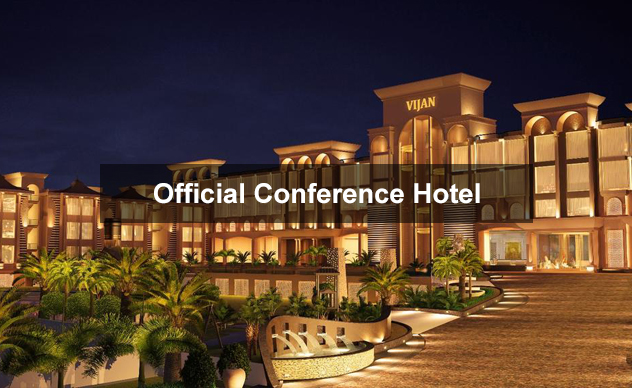 Vijan Mahal 114/2 and 107, Tilahri, Jabalpur Madhya Pradesh 482008
Kalchuri Residency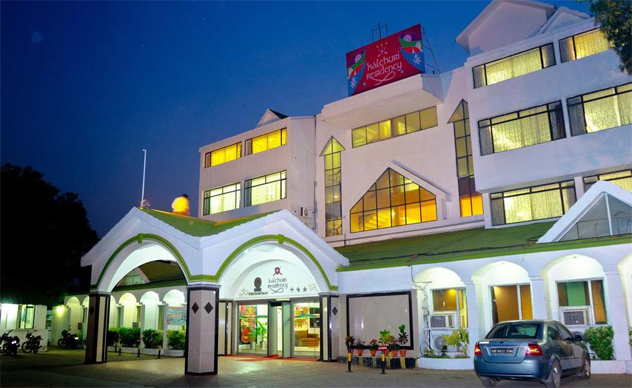 Railway Station Road, S.Civil Lines Jabalpur Madhya Pradesh 482001
Hotel Samdareeya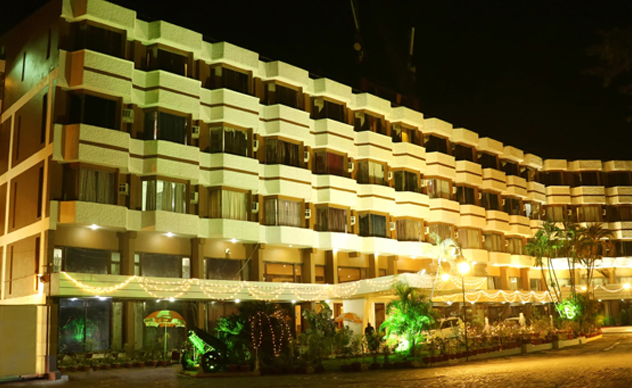 Russel Chowk, Dr. Barat road, Jabalpur Madhya Pradesh 482001
Sports Club Of Jabalpur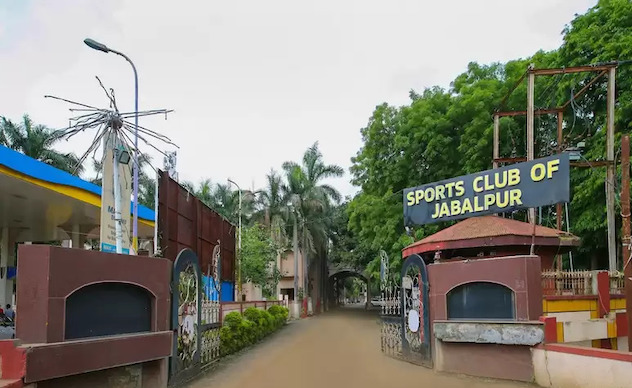 Near Vishal Dutt Petrol Pump, Mandla Road, Jabalpur 482002
---
Jabalpur: A City Endowed with Remarkable History & Beauty
Under the brightly lit moon, 100 feet tall mountains of marble change forms as the river Narmada passes through it. This view is so scenic that it stays with you for long. But this is just one of the many gifts that Jabalpur offers.
Here you will enjoy the privilege to experience surreal spectacles of nature romance man's endeavours to carefully preserve the breath-taking imperial history. No wonder it has been a witness to some of the greatest episodes written by history, folklore and mother nature.
Jabalpur is sure to amaze you, whichever direction you turn to, reminiscent of your trips to fun-fairs as a child.
Learn More